Pokemon Go is about to be transformed thanks to new technology available in the iPhone X, 8 and 8 Plus.The cameras on the iPhone 8 Plus are said to have been custom tuned for AR."Each camera is individually calibrated, with new gyroscopes and accelerometers for accurate motion tracking," reads an Apple iPhone 8 statement.
"The A11 Bionic CPU handles world tracking, scene recognition and the GPU enables incredible graphics at 60fps, while the image signal processor does real-time lighting estimation."With ARKit, iOS developers can take advantage of the TrueDepth camera and the rear cameras to create games and apps offering fantastically immersive and fluid experiences that go far beyond the screen."
But despite the improvements to AR, Niantic boss and Pokemon Go creator John Hanke still thinks the technology is limited.In fact, Hanke thinks that AR glasses are the future of augmented reality."AR on phones is a very important step on the path to full AR," Hanke told Medium.
"But it's a step that should be understood as one with limitations in its current form factor and level of development."After explaining that AR is more than just a digital overlay on your phone, Hanke added: "The point is that the AR camera view is a cool step forward, but it's only part of what is going to make AR so important and powerful.
"Holding a phone in front of you to align an AR view is, honestly, a little awkward. Based on experiences with apps that are mostly focused on this visual aspect of AR, some will conclude that AR is a gimmick that lacks real utility.
"That's a bummer, because it really is the first step to something that is going to transform the world as we know it."Hanke thinks that while devices like Google Glass were massively flawed, AR glasses are the way forward.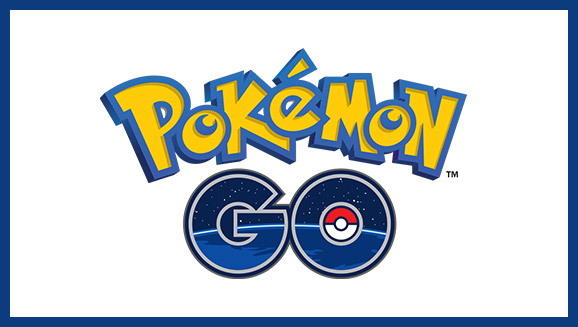 "Glasses are coming," he continued. "They are hard and it will take a while but we will get them and once we do, we won't go back."Hanke said that once the social implications of such a device are ironed out, AR glasses will transform the way we interact with the world.
"Imagine buildings, offices, homes, cities and transportation with live, dynamic interfaces customized to you and what you want to do."The billions of dollars a year that we spend on physical signs, directories, schedules, and all of the other 'UI' that we need to navigate the physical world won't be needed and will be replaced with digital overlays with far greater functionality.
"And yes, colorful animated creatures can inhabit our backyards and parks, waiting to be discovered."Games beyond anything we can imagine today will be played out. Not by humans wired into Matrix-style pods, but by human beings walking, running, exploring, talking and connecting in the real world."
Lemme hear your thoughts on social media Snapchat-Vibsz16 and Instagram . Also if you have any questions regarding Pokemon Go you guys can ask me up. Be sure to check us regularly for more news.
Pokemon GO New Update And More Amazing News
Pokemon GO brought out is new APK update and Data-miners are digging through this update.While this Niantic posted news and more information regarding Safari Zone events.
The first series of Pokémon GO Safari Zone events in Europe are just around the corner! On September 16, official Pokémon GO Safari Zone activities will be taking place at Unibail-Rodamco Shopping Centres located at CentrO in Oberhausen (Germany), Les Quatre Temps in Paris (France) and La Maquinista in Barcelona (Spain).
At each Pokémon GO Safari Zone event, Trainers will receive an in-game medal and special 2 km Eggs from the various PokéStops found at each of these shopping centers. Lures will be activated all day at each PokéStop at the event so Trainers can catch Pokémon together, including Kangaskhan, Chansey, Larvitar, and others.
According to Niantic trainers in the area may even spot Shiny Pikachu, Shiny Magikarp, and various forms of Unown! But in order to optimize the experience for all Trainers attending the safari zone events, Gym and Raid Battles will not be available at these areas during the events.
The Pokémon GO Safari Zone events will give Trainers the chance to meet one another and catch up in the team lounges too just like Chicago event ( Hope doesn't fail like that event) . Attendees will also receive Trainer kits for joining the Pokémon-catching activities. Throughout each of the participating shopping centers, special offers for Pokémon GO Trainers will be available in select stores.
Trainers will soon be able to reserve free, nontransferable tickets to each of the Pokémon GO Safari Zone events taking place on September 16. To receive a QR Code, which is required to participate in the event, the person who claims the ticket must be over the age of 13 and be present with a valid photo ID.
In addition, Trainers who were unable to get tickets will be able to discover and catch some of the Pokémon found at the Pokémon GO Safari Zones events throu….
CONT READING..